NEW: Now you can study like a pro while playing games. Try Touchcards 2
The classic Touchcards flashcard viewer is now maintained at slidetorock (runs on iPhone OS 2.2.1)
Touchcards is an iPhone app that supports loading cards from Quizlet and StudyStack, two of the most popular flash card sharing sites on the web. Thousands of great free sets are already available, and you can always create your own. You get the benefits of the hard work you or other people have put into creating sets on Quizlet and StudyStack, but also have the freedom to study the cards on your own.
If the flashcards are edited and changed after you've imported them, you can easily re-sync them with Touchcards, so you'll always be up-to-date.
If you need to create your own flash cards and don't want to use Quizlet.com or StudyStack.com, you can create a simple spreadsheet in Google Docs, with one column for questions (the front of a card) and one column for answers (the flipside of a card). Publish your spreadsheet as a web page and tell Touchcards where to find the set.
Touchcards is easy to use and interactive, relying on swipes, taps, and shakes to study a flash card set. You can make your own cards in Google Docs or through Quizlet and StudyStack (both sites are free to use and have active communities). Thousands of free flash cards are already available, covering topics in math, Spanish, French, English, music, anatomy, the GRE, MCAT, SAT, LSAT, weather, body parts, history, algebra, geometry, chemistry, accounting, and many more.
Flashcards can be an integral part of learning new material. It's important to mentally anticipate the answer or definition to a given card. Doing this increases retention of knowledge and facilitates building a mental model around the material. In short, you'll do better on tests.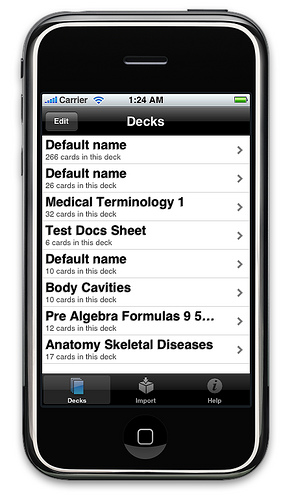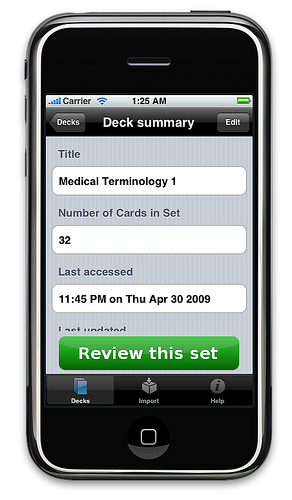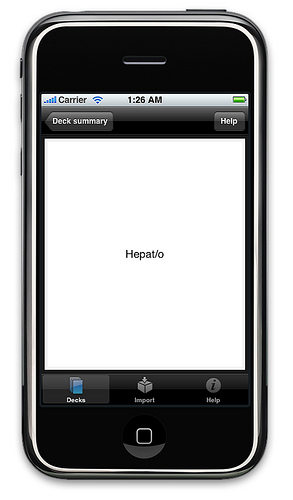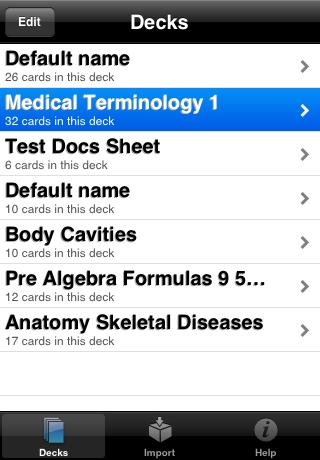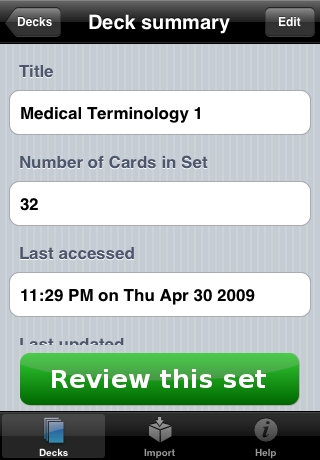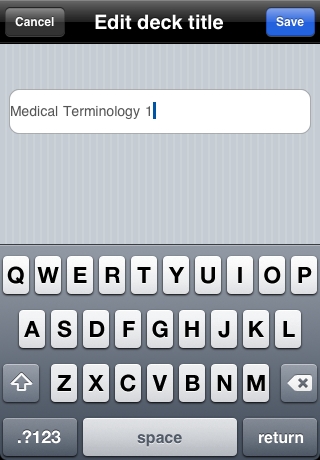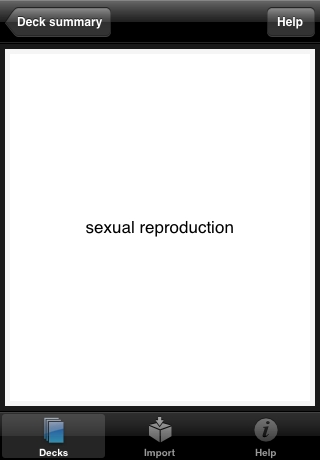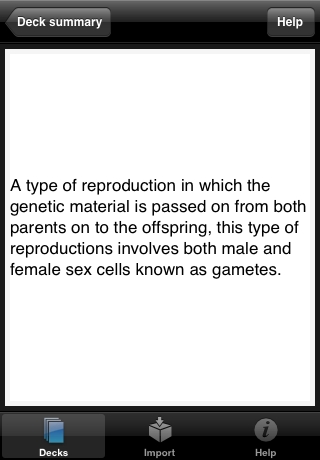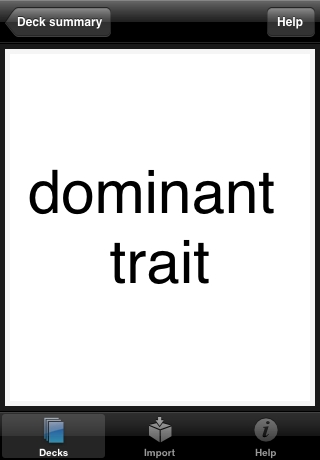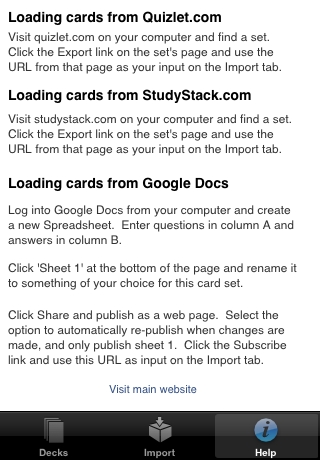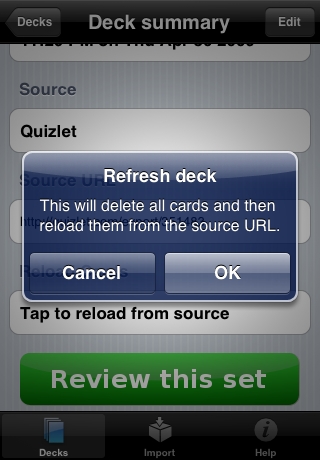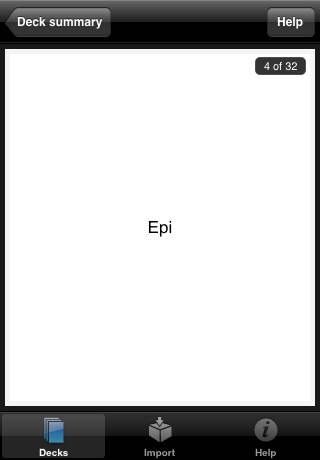 If you've come to this page looking for multiplication flash cards, flash cards for anatomy, music flash cards, or flash cards for your baby, be sure to check out some of the sets that have already been created at Quizlet and StudyStack. Keep in mind that you can create your own flashcards using these sites, but you're also free to write a simple Google Docs spreadsheet with the information you're trying to teach or learn.
If you've tried to find flash cards for the Game Boy Advance (GBA), you might also enjoy Touchcards. Pass your iPhone or iPod Touch around and quiz members of your family. See who has the greatest recall. Play trivia games.
Looking for flash cards software, or a flashcard program to create your own sets? Touchcards is your solution, and it doesn't lock you into a single application or site. Keep your cards safe by storing them on the servers of reliable companies, and download copies of the master set onto your iPhone or iPod Touch. You can export your sets from Quizlet and StudyStack, and save them on your own computer. You can make your sets private by storing them as a Google Docs spreadsheet. Changes made to that set can be easily re-sync'd with Touchcards.
Best of all, many great flashcards are already available for free.
One of the reasons I started working on this app was that my wife was studying for the MCAT. She had tall decks of Kaplan flash cards, but we also noticed that many of the topics were already typed up by various people on Quizlet and StudyStack. I didn't actually finish the app until much later, so it wasn't much use to her, but anyone now looking for an app to study flashcards for the MCAT on their iPhone has Touchcards as an option.
And now Michelle can use it to study in med school.
Comments or questions? Fill out the form! or email me at
Be sure to check out my daily food log app, EatRight and even more iPhone apps.
Touchcards is not affiliated with or supported by Quizlet.com or StudyStack.com.