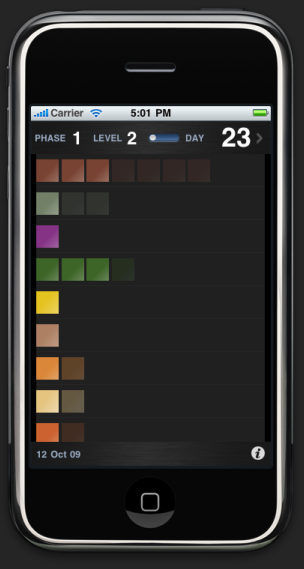 A clean 90-day nutrition log, for your iPhone
NOTE: EatRight 90 is now maintained at slidetorock
Eat Right 90 is the smart way to keep track of your portion plan. Ideal for anyone needing to log their diet during a workout program such as P90X® or boot camp, Eat Right 90 presents a fresh portion log every day. Tap an icon to mark it off, review your history, and get serving size suggestions in one place. Never wonder how many portions you're missing again.
Portion plan ideal for those on aggressive 90-day fitness plans.
History view lets you view and edit past days.
Can log as many days as you need, no upper limit.
Built-in nutrition guide shows portion sizes and examples.
Hint bubble lets you know what portion each color represents.
Ability to adjust phase.
Ability to adjust energy level.
Level suggestions by energy needs as well as weight.
Can manually adjust day of program.
App rolls over to new day after midnight your time.
App creates empty entries for days you've missed.
Clean gunmetal aesthetics help with user experience
Works on iPhone and iPod Touch. No network connection required.
Can be used with P90X nutrition plan, boxing programs, bootcamp.
Eat Right 90 is optimized for iPhone OS 3.0 or greater.
Thanks to all the beta testers! Available at the App Store now.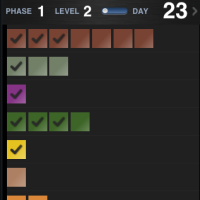 Checked icons available as theme.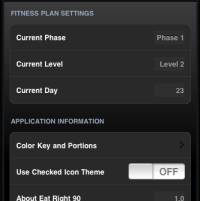 Adjust workout parameters.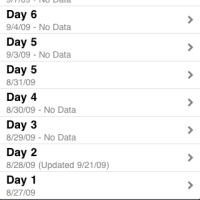 View and edit your eating history.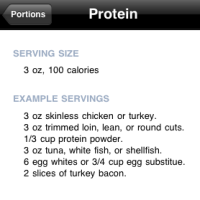 Get information on serving sizes.