Closed
12 August 2007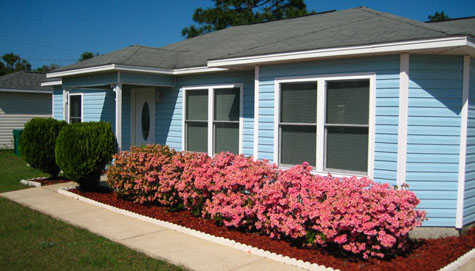 We had an uneventful closing on our house Friday, which is all you can ask for. And so ends a nerve-wracking 5 months, an enviable position to be in according to all the negative news. The subprime meltdown pretty much removed a lot of the potential buyers you would see in a place like Crestview. While there are a lot of nice subdivisions, I've never really understood who lived there. The median annual income for a household is $33,122, with 16% of the population below the poverty line. A lot of people took on easy-to-get--and now hard to live with--loans to get into nice homes.
Needless to say, we didn't want to stick around to see how that turned out, but selling took longer than expected. The kicker is that a few short weeks before we went on the market--we could have been on the market but were ill advised by our realtor to wait until our new windows were installed--a couple houses sold within 2 weeks of being listed.
We realized with frustration during the process of having our house shown that our tastes were much different than those of the typical Crestview buyer. Our house, priced below many others in the area, had granite counters, hardwood flooring, fresh paint, new appliances, new windows, and a custom closet. We were passed up a couple times for houses that featured linoleum and formica countertops, complete with older, sweating, aluminum windows. What?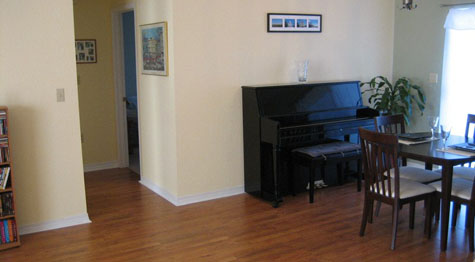 The saddest part, though, is just never being able to live in the house again. Any time we had to leave for a hurricane evacuation or vacation, it was always nice to return. Right as the door cracked open we were greeted with the smell of Illuminations candles, laundry, and maybe fresh paint. Couldn't figure it out exactly, but it didn't stink. Also, we shaped every bit of the house in some way with our own hands over the three years we lived there. Every wall was painted--some twice--and we installed the flooring, had the carpet put in, put down moulding, installed new fixtures, granite, re-stained the cabinets, put in new vanities, built a closet, had windows put in, installed a door, installed new appliances, and landscaped the back yard (it looked good the first year, I swear).
Ultimately though, it's great to be finished with the whole process and to have some money to invest in other things, including ourselves.