Metz, France: GTL circa 2002
04 December 2005
In need of a post I searched the archives of my life. Georgia Tech Lorraine was one of the great summers of Michelle's and my life. We used to go walking around Metz almost weekly, if only passing through on our way to some other place via the trains. Looking back, of course, I wish we had gone more often.
Sometimes I'd take the camera to document the things we saw. Sometimes I'd take pictures of us seeing things, like this: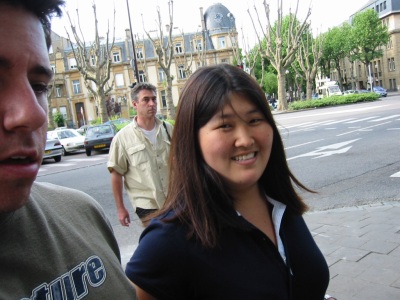 I only saw the guy staring at us like we were freaks after shooting the picture.
Then there was the time we didn't go anywhere "exotic" for the weekend and opted to stay around the Technopole and Metz. There was a cherry tree on the path to the campus that grew its fruit during our stay. Once everyone had gone for the weekend, I took a look at the bounty, much like this: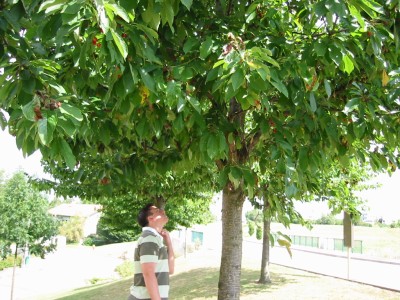 We went back to the dorm and raided the janitor's closet and some other things. Using a mop handle, some plastic bags, floss, and a bent fork, we fashioned a cherry picker. It looked like this: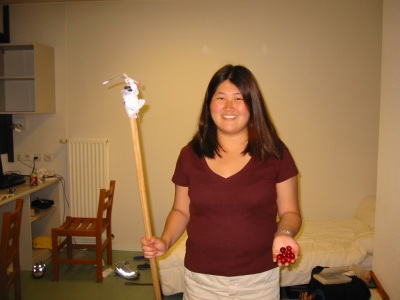 I'd hold it up and position the cherry stem between the fork's prongs, then lightly pull down. Michelle would scamper about and pick up the fruit. The result was this: