Salt Lake City
27 June 2005
Tomorrow morning we're flying to Salt Lake City. We won't actually be in that town long as a chunk of our visit will be spent biking and hiking in Moab.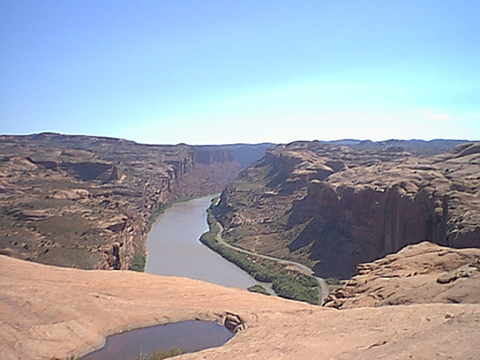 I hope our trusty Canon Powershot S110 holds up for yet another trip and that I can post some nice pictures when I get back (in about a week).
Just saw this line in Brian Culler's away message:
what a fantastic use of the last two hours of my life.
I can't get a hold of him. The sentence is structured such that I worry he is dead and that he knew he would die at the end of those 2 hours. The paucity of updates on his blog seconds this.